Think Outside the "Icebox" for Fridge and Freezer Energy Savings
May 25, 2015
Stay cool, calm and informed when making decisions that impact your home's energy usage this summer
Ah, summer: the perfect time to kick back with a chilled, icy beverage or a frozen treat. While you're taking it easy, though, your refrigerators and freezers may be working overtime to keep your summer goodies frozen or cool. Summer weather can have a big impact on your appliances, and your fridge and freezer are especially vulnerable to the summer heat, particularly those appliances in warmer locations – like that second fridge in the garage!
Do you have a second fridge or freezer in your home? How did you decide to make that move, and where is it located? If you're like many Americans, that dated refrigerator settled right into the garage after a kitchen renovation or appliance upgrade. It now serves the purpose of storing spillover snacks and beverages. But how much could you save by simply optimizing your current fridge and recycling that second unit?
On average, your refrigerator accounts for about 11 percent of your household's total energy use. Fridges made before 1993 (think back to the first season of "Friends") use over 1,000 kilowatt hours (kWh) of electricity per year and could be costing over $110 to run. There are currently more than 60 million refrigerators that are over 10 years old in homes across the United States, costing consumers $4.4 billion a year in energy costs. Over 26 million refrigerators are second units.
New life for old fridges; savings for you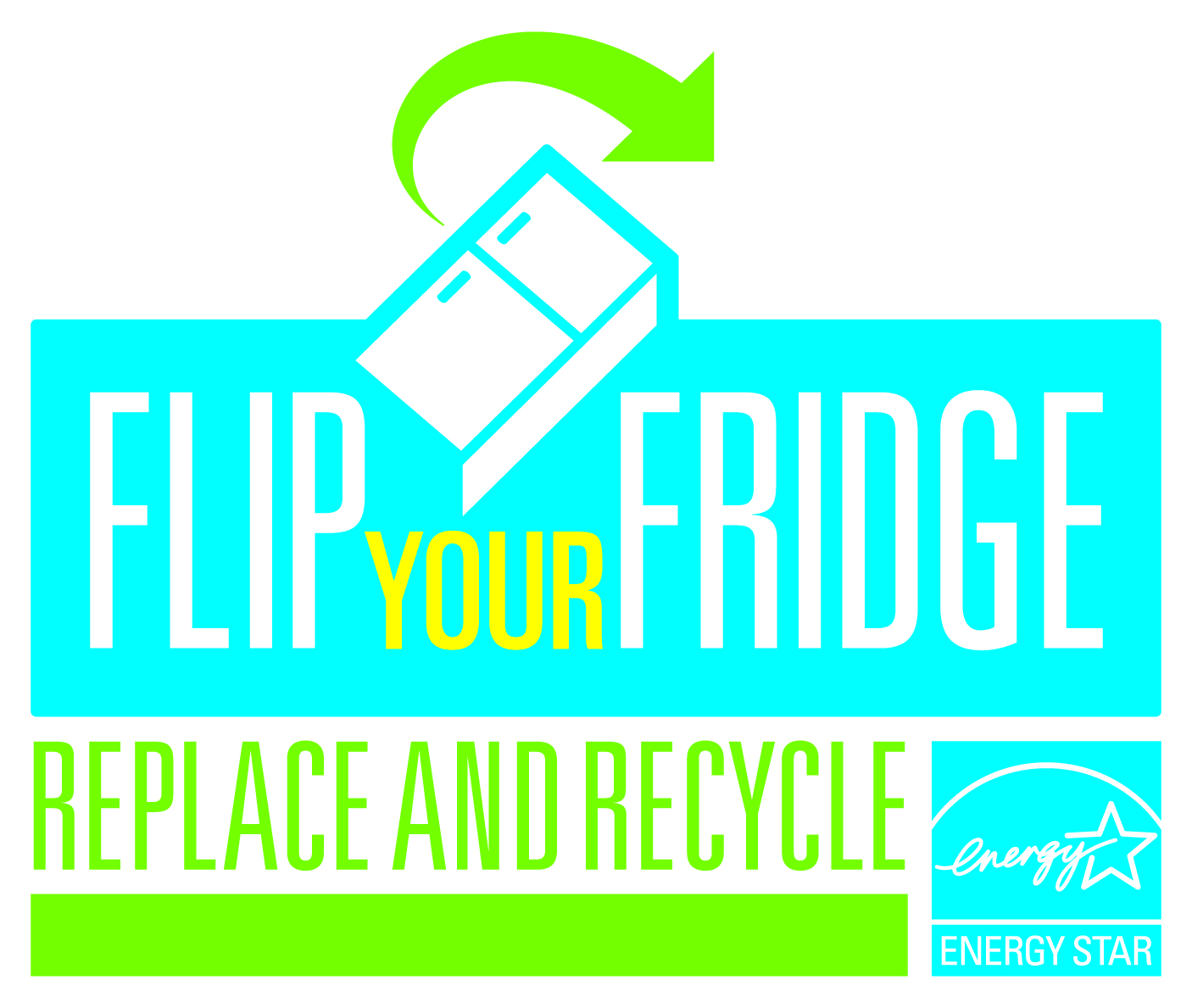 This spring, the U.S. Environmental Protection Agency launched the "Flip Your Fridge" initiative to help spread awareness of the energy savings associated with recycling older refrigerators and replacing them with ENERGY STAR® certified models. Recycling an old refrigerator has many surprising benefits— even "Matty in the Morning" has been helping to spread the word. It doesn't stop there—"The Ellen DeGeneres Show," Best Buy and LG Electronics even joined in the fun, encouraging consumers to responsibly recycle their aging fridges.
Did you know that 95 percent of a refrigerator's parts can be recycled and turned into other products? Recycling an old second fridge or freezer in Massachusetts is easy with Mass Save. To date, there have been over 68,000 units recycled in our state alone! Mass Save will not only pick up the old unit for free, but will also give you $50! To set up an appointment to have your old fridge or freezer picked up, click here.
New models, greater efficiency
Fortunately, with improvements in insulation, compressors and design, today's refrigerators use much less energy than older models. Generally, the larger the refrigerator, the greater the energy consumption. The most energy-efficient models are typically 16-20 cubic feet. So, whether you decide on a top freezer unit, bottom freezer unit, or a more feature-rich unit with French doors or side-by-side design, ENERGY STAR has made it easy to identify models that can save on energy costs each month. Units that meet the ENERGY STAR criteria are about 10 percent more energy efficient than models that meet the federal minimum standard. To put this into perspective, a top-freezer refrigerator that has earned the ENERGY STAR uses less energy than a 60 watt light bulb and costs about $45 a year to run, on average!
Tips to try now
The key is finding the right unit that fits within your budget, suits your family's needs and will perform efficiently to save energy and money in the long run. In the meantime, in addition to reminding your teenager that the refrigerator doesn't double for an air conditioner while they decide what to eat with the doors open, here are a few tips for smart use:
Set an optimal temperature: Don't keep your refrigerator or freezer too cold. Set the fresh food compartment to 35°-38°F and set the freezer to 0°F. Open the door as little as possible.
Keep it clean: When dust and pet hair build up on your refrigerator's condenser coils, the motor works harder and uses more electricity. As part of your cleaning routine, make sure the coils are cleaned so air can circulate freely.
Maintain a solid seal: Check the seals on your refrigerator door to make sure they are clean and tight. To test, close the door over a dollar bill. If it slides or pulls out easily, the seal or latch may need adjustment or replacement.
Organize food: Rearrange the shelves to maximize space. Cover liquids and wrap foods stored in the refrigerator, as uncovered leftovers release moisture and make the compressor work harder.
Regularly defrost manual-defrost models: Too much frost decreases the efficiency of the unit. Don't allow the frost to build up more than a quarter of an inch.
Ensure airflow: Air needs to circulate freely, so it's important to leave a few inches between the wall and the unit. This allows for air to better disperse heat from the condenser.
Lighting & Appliances
Explore More Topics
Personalized Energy Saving Solutions
MyEnergy provides customized content based on your location and energy needs.
Saving energy pays off—Mass Save® Sponsors earn 2022 ENERGY STAR® Partner of the Year
The Sponsors of Mass Save® are proud and honored to have received the ENERGY STAR® Partner of the Year—Sustained Excellence Award from the U.S. Environmental Protection Agency and the U.S. Department of Energy for 2022 for their work on promoting ENERGY STAR certified products to residents.
What does it mean to buy ENERGY STAR® certified appliances?
When you shop for appliances and electronics for your home, do you look for the blue label? We're talking about ENERGY STAR.The program was created by the US Department of Energy and Environmental Protection Agency as a way to help consumers and businesses protect the environment by saving energy and reducing CO2 emissions.