Residential New Home Construction Incentives
for single-family homes and multi-family homes (3 stories or less)
The Sponsors of Mass Save® promotes the construction of new energy-efficient homes in Massachusetts. We offer financial incentives for residential new construction that exceeds the Massachusetts building energy code and builds high-performance, energy-efficient homes.
We encourage participants to build new homes that meet ENERGY STAR® certification when practical. Better energy efficiency and performance means lower energy and maintenance costs. Homes earning the ENERGY STAR label use 15-30% less energy than typical new homes and even less when compared to most resale homes on the market today.
Are you eligible?
Residential new construction homes, three stories or less, are eligible if located within a Sponsor's service territory in Massachusetts. Homes with master-metered gas or electric may be eligible for our High-Rise incentives.
We also offer enhanced incentives for single-family homes and 2-4 unit homes that meet certain high-performance, All-Electric criteria as well as 5+ unit multi-family homes that achieve Passive House accreditation. Please visit our All-Electric Home Incentive and Passive House incentives and training pages for more information.
Incentives for new construction projects are only available through the Residential New Construction program. Customers are not eligible for individual equipment rebates through the Mass Save Heating & Cooling programs.
How it works
Participants work with approved
HERS (Home Energy Rating System) companies
to enroll their homes for our incentives. Your HERS rater can guide you and help ensure that you receive all the eligible incentives.
How we calculate incentives
To be eligible for incentives, the home must meet minimum energy savings requirements. Incentives are determined by the amount of electric savings, fuel savings (natural gas, propane, or oil), and overall performance compared to the average new home in Massachusetts. Read more about how to receive incentives on a
Pay for Savings
basis.
Ready to get started? Contact us today!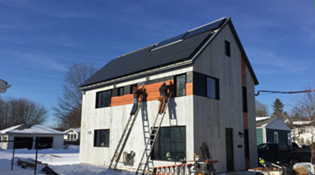 Case Study: Juniper Street
Construction of the Juniper Street home in Florence received energy efficiency incentives from the Sponsors of Mass Save® through the Massachusetts Residential New Construction Program.
Download Case Study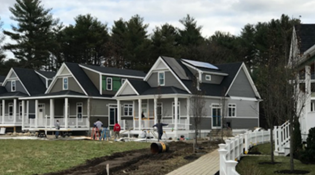 Case Study: Boyde's Crossing
Developers wanted to maximize energy efficiency through sustainable design, green building practices, solar photovoltaic (PV) systems, renewable energy, and smart home technology.
Download Case Study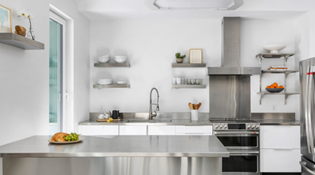 Case Study: All Electric Home
Located in the woods of Acton, MA, this net-zero single-family home features innovative construction materials and high-performance HVAC equipment and employs Passive House design principles.
Download Case Study