Pool Pumps
Keep your pool clean and save some green.
ENERGY STAR® Certified Pool Pumps Vary Pump Speed According to the Need, Saving Thousands of Dollars in Energy Costs
Conventional single-speed pool pumps use the same pump speed regardless of the task assigned, wasting energy in the process. Multi-speed and variable speed ENERGY STAR certified pool pumps use the optimal pump speed – for example, slower speeds for filtration, higher speeds for cleaning – saving you thousands of dollars in energy costs over the lifetime of the product. ENERGY STAR certified pool pumps:

Use 70 percent less energy than conventional single-speed pool pumps
Provide savings up to $350 or more per year in energy costs
Run quieter and prolong the life of your pool's filtering system
Use reliable multi-speed or variable speed technology
Pay for themselves in energy savings in two years or less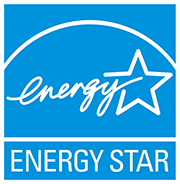 For More Information on ENERGY STAR Certified Pool Pumps and to Find a List of Certified Models, Visit:
Tips to Maximize Savings
Once you have your ENERGY STAR certified pool pump, here are some tips you can use to maximize your savings:
Install a pool timer: Running your pool filter for only six hours a day versus 24 hours a day will reduce your energy use by 75 percent. You can also program your timer to activate the filter for multiple small periods instead of six straight hours.
Use a robotic pool cleaner: Robotic pool cleaners can clean debris in your pool while using less energy than your filter. In fact, a robotic pool cleaner can use as little as 1/8 the energy of a cleaner powered by a filter pump.
Cover your pool when not in use: Covering your pool when it is not in use can reduce your pool's heating costs by as much as 50 to 70 percent. It also reduces the time you spend cleaning and conserves water.
Perform regular preventative maintenance: Performing regular manufacturer recommended maintenance for your pool equipment will help maintain maximum efficiency.
Explore More Topics
Buy Energy Saving Products Here