Raise Money for Military Families and Veterans with The Flip of a Switch
October 24, 2019
For the fourth year in a row, the Sponsors of Mass Save have partnered with TechniArt to raise money for Massachusetts Fallen Heroes with an energy-saving kit worthy of a medal. For each $10 kit sold, $5 will be given directly to the organization to help support their mission of honoring the Fallen and proving advocacy services for Massachusetts Veterans and Gold Star Families.
Over the past three years, more than 250,000 LEDs have been sold through our efforts, raising over $110,000 for Massachusetts Fallen Heroes. This year, our Sponsors are offering their highest-value kit yet with the hope of breaking some new records.
What comes in the kit and where to purchase
Each energy-saving kit, sold for just $10 and valued at $189.96, includes ten A19 LED bulbs, two Feit Smart LEDs, one LED desk lamp and one advanced power strip. You can purchase the kit online here or visit one of several sales booths at festivals, events and retail locations across Massachusetts, making it easier than ever to show your support for the Massachusetts' Veteran community while saving energy and money.
ENERGY STAR certified LEDs use up to 90% less energy, last longer and produce higher-quality light than traditional incandescent bulbs. Plus, with two Smart LEDs, you'll be able to schedule, control and customize the color of your lights right from your smart phone. The bulbs even have a voice-control feature that works with smart devices like Amazon Alexa or Google Assistant.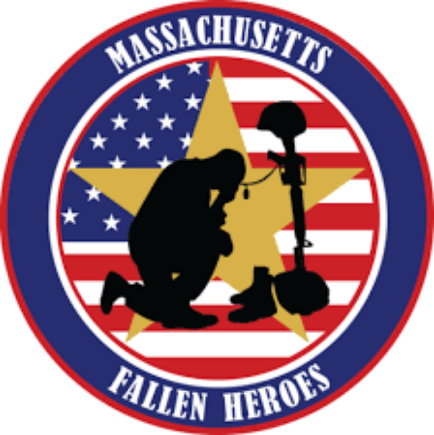 About Massachusetts Fallen Veterans
Established in 2010 by Boston firefighters, local Veterans, Gold Star Families, police officers and other patriotic citizens, Massachusetts Fallen Heroes is a local organization committed to honoring the Fallen and providing advocacy services for local Veterans and Gold Star Families. The Massachusetts Fallen Heroes' Memorial in Boston's Seaport serves as a public tribute to those who gave their lives serving in the Global War on Terrorism since 2001.
Massachusetts Fallen Heroes has evolved from a charity geared toward building a tribute honoring Fallen Heroes to a multifaceted organization that now acts as a liaison in acquiring educational, employment, medical, legal, financial and numerous additional services for local military Veterans, their families, and families of the Fallen. The organization also hosts programs to raise awareness and to provide aid, support and scholarships to these communities.
When you purchase an LED set from the Sponsors of Mass Save, you'll be raising funds to continue these efforts all while reducing your yearly energy costs.
For more information and other ways to contribute, please visit www.massfallenheroes.org.
Explore More Topics
Personalized Energy Saving Solutions
MyEnergy provides customized content based on your location and energy needs.
Saving energy pays off—Mass Save® Sponsors earn 2022 ENERGY STAR® Partner of the Year
The Sponsors of Mass Save® are proud and honored to have received the ENERGY STAR® Partner of the Year—Sustained Excellence Award from the U.S. Environmental Protection Agency and the U.S. Department of Energy for 2022 for their work on promoting ENERGY STAR certified products to residents.
Save Money with Advanced Power Strips
Today's modern technology has embedded itself into every aspect of our daily lives. From Wi-Fi enabled TVs and virtual reality gaming systems, to Bluetooth speakers and robot vacuums, our electronics have become increasingly complex with newer versions hitting the market every day. With numerous cords and limited outlets in your home, you've probably enlisted the support of a power strip to help power all your devices. While technology around us advances, power strips, up until recently, have remained relatively unchanged. Thankfully, now there are advanced power strips to replace older models that help you save on energy costs.