Room Air Conditioners Rebate
Receive a $40 rebate on ENERGY STAR® certified models.
In the summer months, room air conditioners, such as window units, can help keep the spaces in your home cool and comfortable. By using an ENERGY STAR® certified room air conditioner, you can avoid the heat, while also avoiding energy waste. A certified model uses 9% less energy than a non-certified model.
For more information about ENERGY STAR certified room air conditioners and a list of certified models: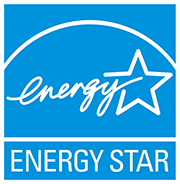 Follow These Steps to Apply for Your Rebate:
1

Step 1

Check your eligibility below.

2

Step 2

Purchase an ENERGY STAR certified room air conditioner.

3

Step 3

Submit your rebate form and receipt by mail or online.
Eligibility
This offer is only open to Massachusetts residential electric customers of Cape Light Compact JPE, Eversource, National Grid, or Unitil.
Limit two room air conditioner rebates per account per calendar year.
The rebate is good for purchases made from January 1, 2023 through December 31, 2023.
Applications for 2023 rebates and all necessary materials must be postmarked or submitted online by January 31, 2024.
Explore Energy-Saving Products for Your Home Including Electric Lawn and Garden Equipment