Support Massachusetts Fallen Heroes and Save Energy
The Sponsors of Mass Save® are proud to partner with Massachusetts Fallen Heroes for the fifth year in a row to help raise awareness and funds for their mission of honoring the Fallen, assisting Gold Star Families and empowering returning Veterans. Over the past four years, our partnership has led to the sale of 444,000 LEDs in our state with more than $200,000 raised for Massachusetts Fallen Heroes.
This fall, our Sponsors are aiming to top last year's outcome with your help by offering our largest kit of ENERGY STAR® certified LEDs yet. When you purchase a $10 energy-saving kit through this promotion, $5 will be given directly to Massachusetts Fallen Heroes.
Limited-time offer only available from October 5 to November 30.
Your energy-saving kit includes: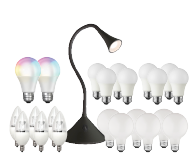 ★ Six dimmable globe or candle LEDs
★ Four 60W A19 LEDs
★ Four 100W A19 LEDs
★ Two Wi-Fi enabled smart LEDsp
★ One LED desk lamp
★ No-cost priority shipping
Retail price: $130.03
Your price: $10
Show your support and start saving energy today!
About Massachusetts Fallen Heroes: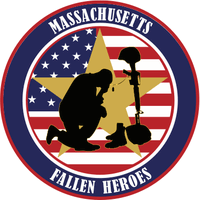 Established in 2010 by Boston firefighters, local Veterans, Gold Star Families, police officers and other patriotic citizens, Massachusetts Fallen Heroes is a local organization committed to honoring the Fallen and providing advocacy services for local Veterans and Gold Star Families. The Massachusetts Fallen Heroes' Memorial in Boston's Seaport serves as a public tribute to those who gave their lives serving in the Global War on Terrorism since 2001.
For more information and other ways to contribute, please visit www.massfallenheroes.org.
Massachusetts Fallen Heroes has evolved from a charity geared toward building a tribute honoring Fallen Heroes to a multifaceted organization that now acts as a liaison in acquiring educational, employment, medical, legal, financial and numerous additional services for local military Veterans, their families, and families of the Fallen. The organization also hosts programs to raise awareness and to provide aid, support, and scholarships to these communities.
This Offer is Available to Residential Customers Of: